First commissioned piece in a while...
Titled "Boston," as it is of the city's skyline. A friend recently requested before moving to California that I paint her an abstract of the Boston skyline ... so here it is! She is very happy with it, and so am I -- especially since it's my first commissioned piece in a while AND the first time in a bit that I've been given an actual subject to focus on. I hope for more commissions in the future!
First annual ArtsNight Maynard a smashing success!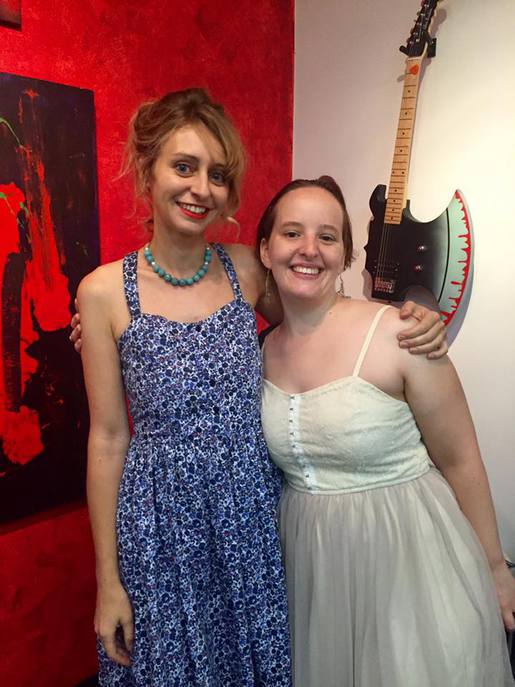 Thanks to all those who came out for the first annual
ArtsNight Maynard
event on September 10
-- the venues were popping, sales were dropping, and women were shopping! (OK, the last part not really, but...bear with me. It's been a long day.) For those who missed it, my art will hang at
Look Optical
in Maynard through December, so check out their
website
for hours open and stop in to see the works!
Photos from the reception: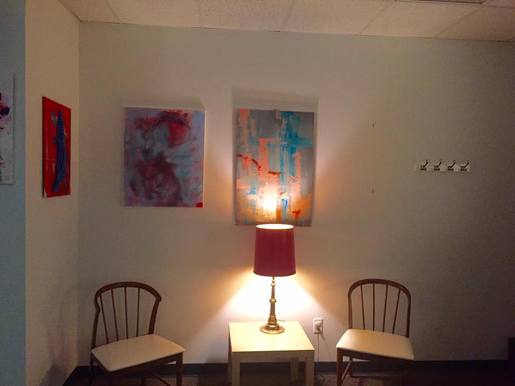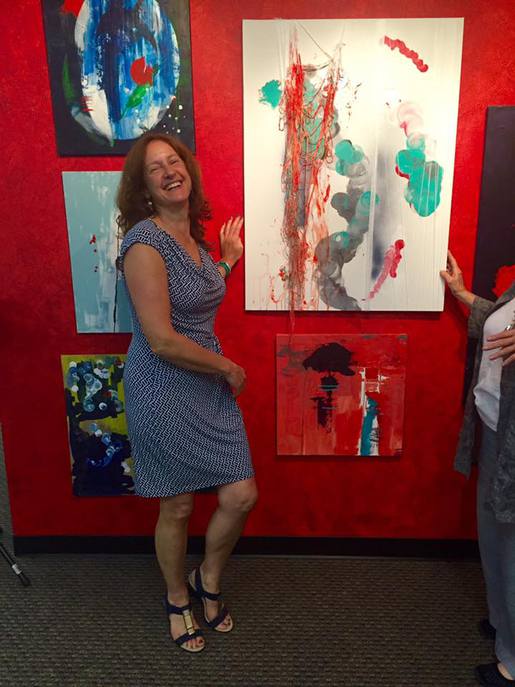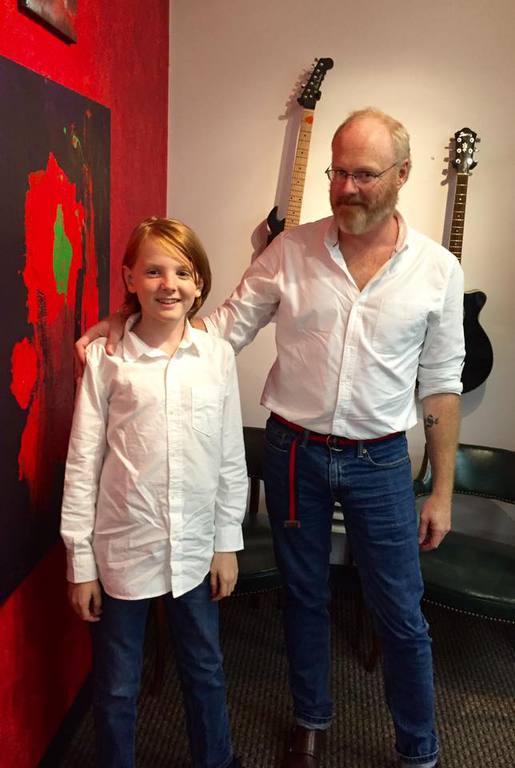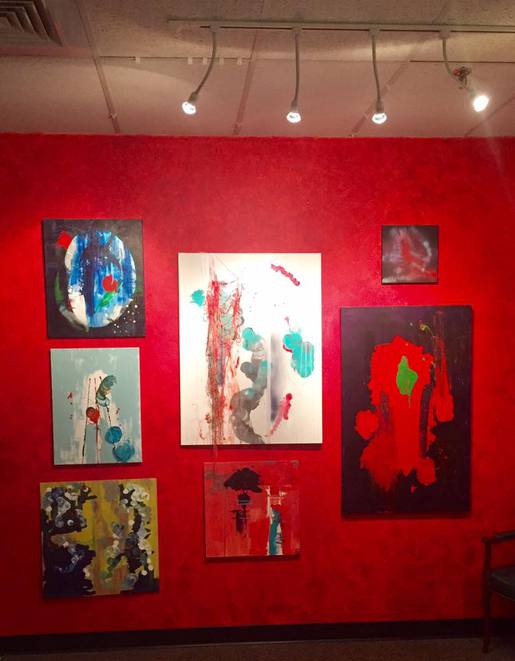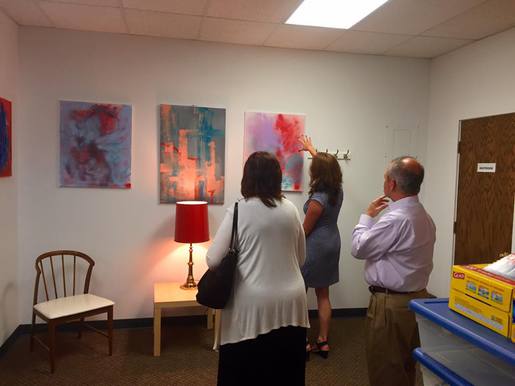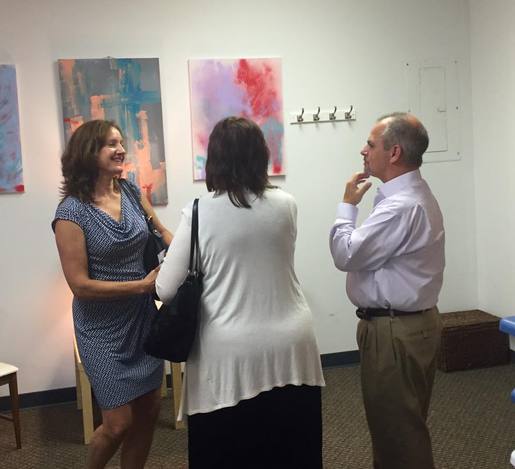 ...and last but not least, Alex Thayer, LOOK Optical's fearless ringleader! Hurray!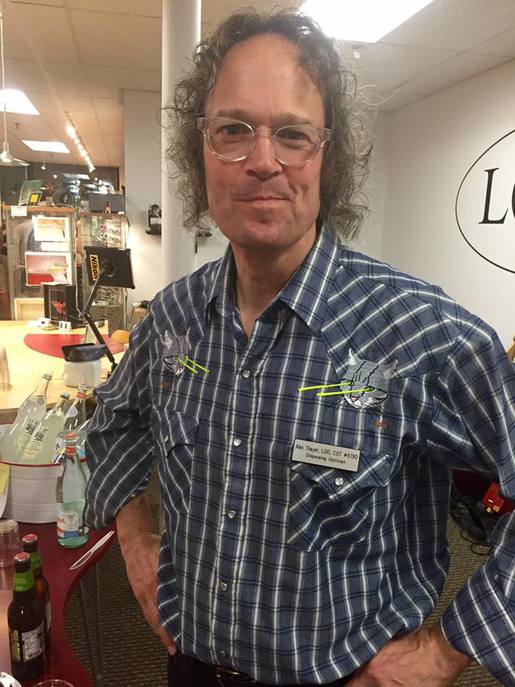 Latest piece: "Under My Skin"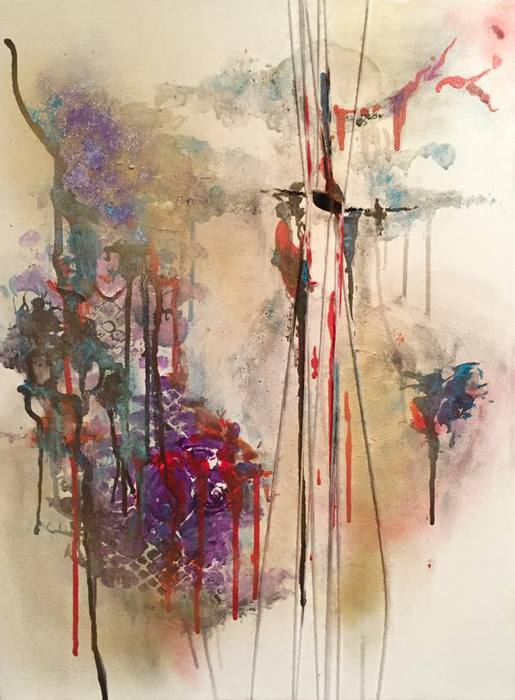 Latest painting, finally finished. Will be up on the walls of LOOK Optical in Maynard, MA, as of Tuesday, September 13, for my continued show at the venue.
Media used: acrylic ink, Prismacolor colored pencils, Urban Decay eyeshadow, Mac eyeshadow, water-based gold spray paint, yarn, acrylic paint. Size: 18" X 24".