Wednesday, June 22, 2011
7 p.m.
Boston, MA
Multiple-artist show and reception
200 Clarendon Street Boston, MA
website: www.blueglasscafe.com/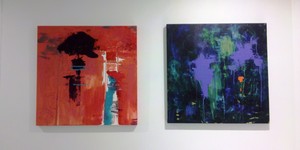 I am showing 3 pieces along with 9 other artists at Blue Glass Cafe in the John Hancock Tower, Boston. The reception is being held June 22. More info to be announced!
export this event to my calendar

---