Artistic Roots, NEW: Teaching Class on Collage, & Link to Gallery A3 Art Reception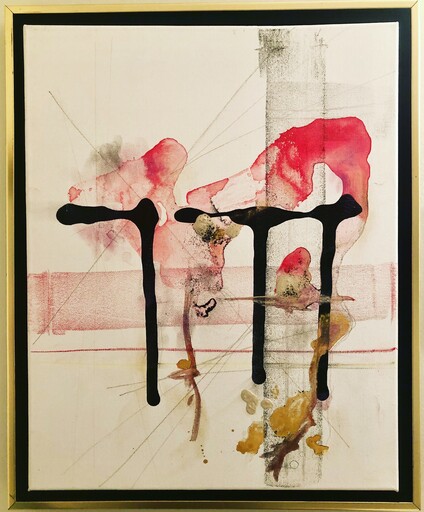 Three updates:
I will be exhibiting as a full-time member of the artists' coop Artistic Roots in Plymouth, NH, as of August 1! I am thrilled about this opportunity, especially as I may actually get to teach some classes (most likely on the topic of collage). This is really a dream come true for me, and it should also hopefully open the door there to more abstract artists.
I am teaching a class on collage at Artistic Roots on Friday, August 16, from 10:30 a.m. to noon. For more details and/or to sign up, click here.
The reception for the exhibition titled Sky Bowl at Gallery A3 that I'll be participating in through August is Thursday, August 1, from 5 to 8 p.m. (click here for the Facebook event and to RSVP). The gallery is located in Amherst, MA. Please stop by if you are in the area! And if you aren't available that night, my painting Albumin (above) will be hanging in the show there through August.
Art News! (New Pieces, Wellness Exhibition Photos, Et Al.)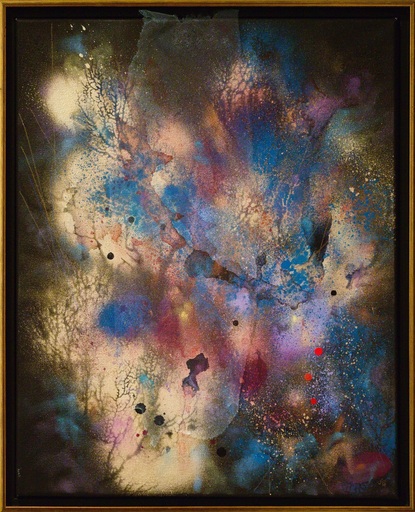 It's been a very busy and fruitful couple of months for me! Long paragraphs make me tired, so here are the bullet points:
Thanks for reading, and more news soon!
Exhibition Now Up at Wellness at Villageworks; plus, New Painting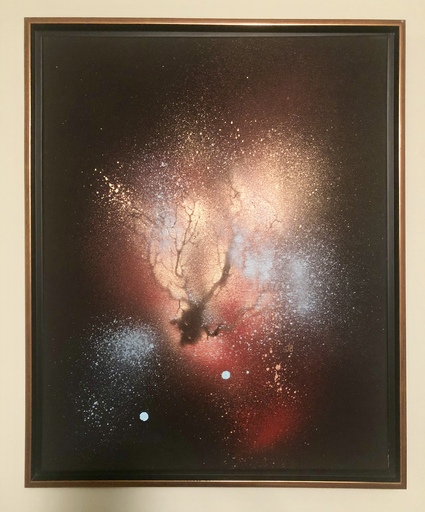 At the beginning of June, I hung an exhibition at Wellness at Villageworks in Acton, MA, titled Awakening. It will be up through August, so stop by if you're in the area!
Also, I just finished and framed a new piece, titled Opus. This painting has already been snatched up by an eager buyer, but I will be making prints, so let me know if you're interested.
New Piece: Nebulous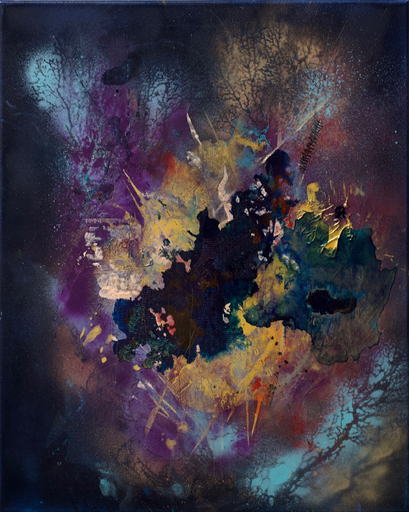 I just finished this new piece, and it's already spoken for!

Information: Title: Nebulous; size: 16" x 20"; media: acrylic paint, acrylic ink, spray paint, watercolor, gouache, eyeshadow, pastels, colored pencils, and thread
New Paintings from April and May 2019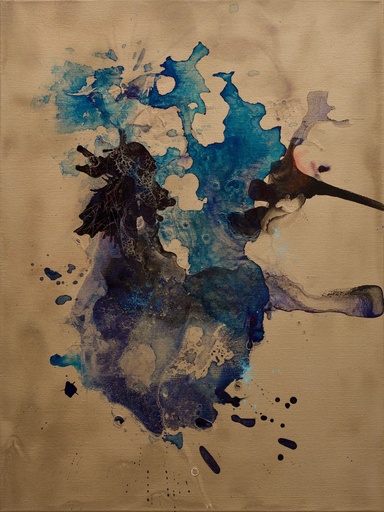 I finished two new pieces in the last couple of months: Feast (above) and Golden (below). Both are for sale on Etsy. Enjoy!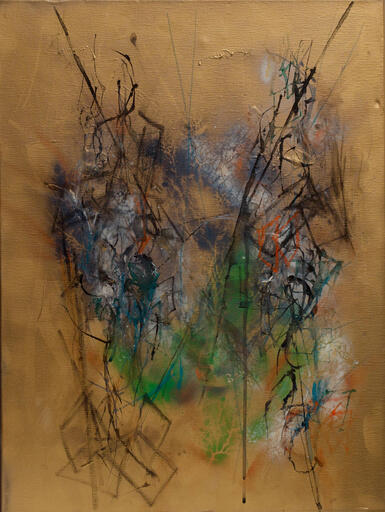 Participating in Silent Auction to Benefit CADY (Communities for Alcohol- and Drug-free Youth), Plymouth, NH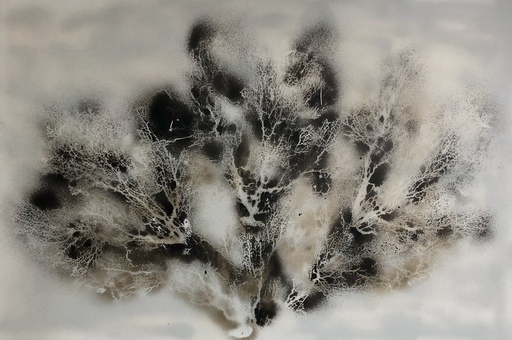 On May 9, I'll be participating in a silent auction to benefit CADY (Communities for Alcohol- and Drug-free Youth) in Plymouth, NH. I'm donating a painting titled "Wings" to the auction. Those interested in bidding are invited to contact me through my contact page. Click here for more info about CADY.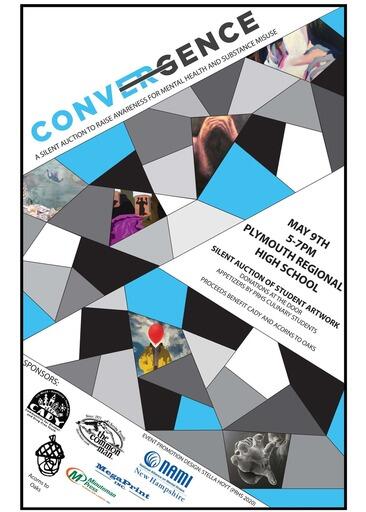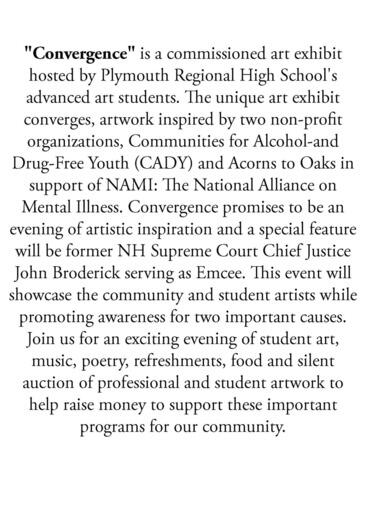 In other news, I finished a couple of new paintings recently, titled "Alice" and "Ash Wednesday." "Alice" is framed and for sale on Etsy.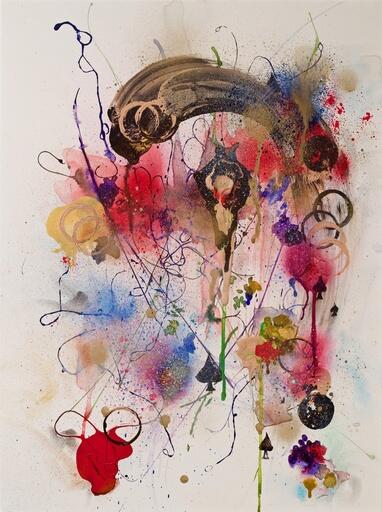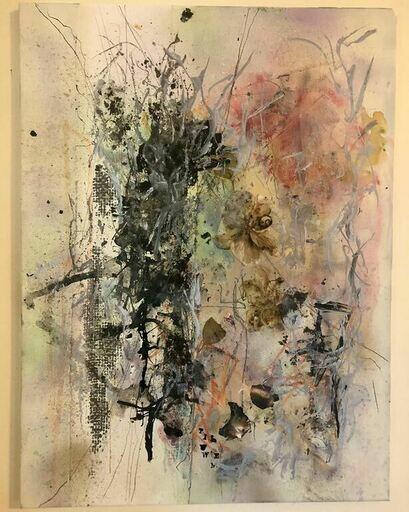 New Cards Up on Etsy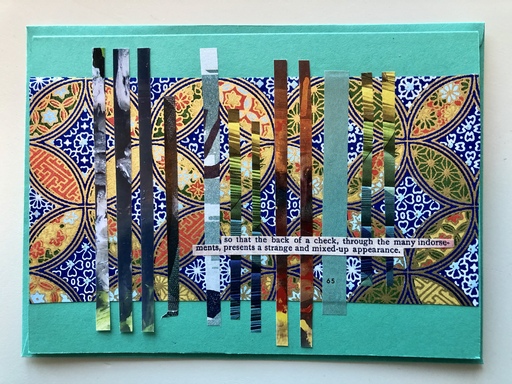 New handmade paper collage art cards and small works up on Etsy. Check them out here.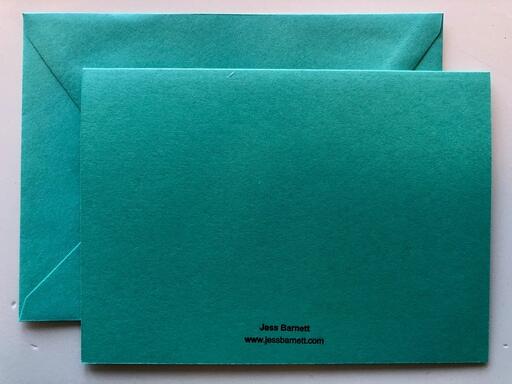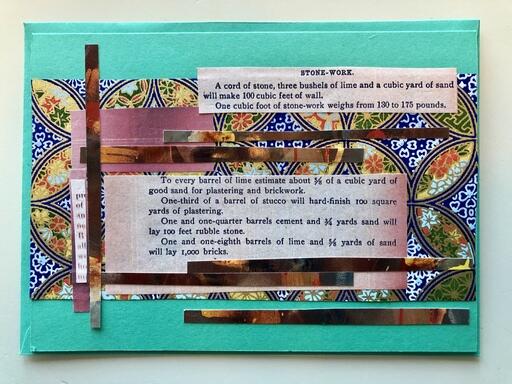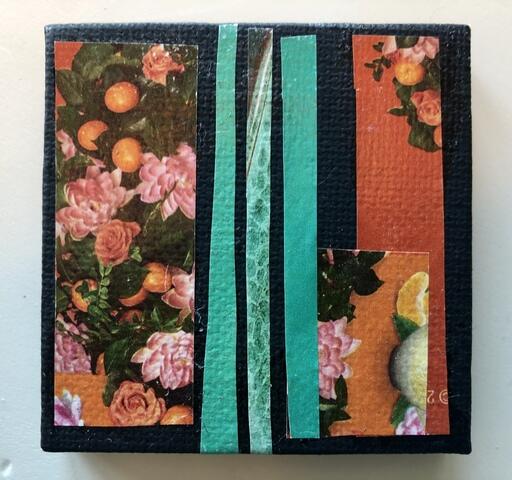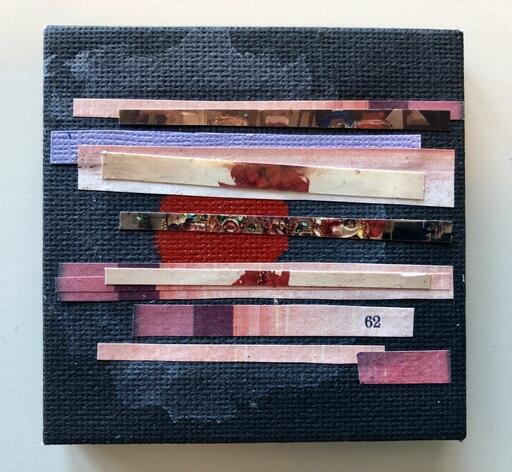 Prints Now Available on Etsy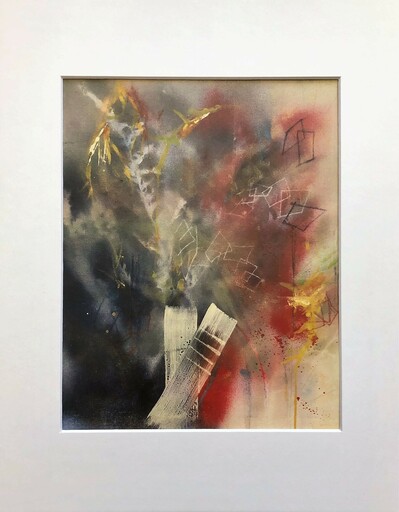 Prints of two of my paintings are now available on Etsy! Visit my shop to view or purchase. The two featured works are "Languages" and "Wintry Mix." Each print is matted in white, sized 11" x 14", and in a clear protective envelope. These prints are a limited-time-only item.