About Jess Barnett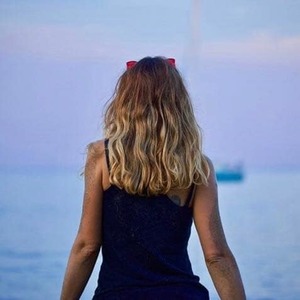 Photo: Raziel Panic
Bristol, NH, resident Jess Barnett is a self-taught artist and has been painting since 2004. She counts among her influences the Color Field movement, the region of New England, Japanese minimalist painters, Dale Chihuly, Franz Kline, and Francis Bacon. A former member of the Fort Point Artists Community (FPAC) in Boston, she has exhibited in a variety of locations in the Boston and Cambridge area, including the Beacon Hill Art Walk, the SoWa Art Walk, Achilles, the FPAC Gallery Art at 12, the Lilypad in Inman Square, Cambridge Common, Bricco, and Harbor Art Gallery, among others, as well as the Larkin Gallery in Provincetown. She currently exhibits at Artistic Roots in Plymouth, NH.
Jess took lessons in glassblowing at Diablo Glass School in Roxbury, MA, and plans to eventually pursue that further in addition to painting. In addition, for five years she served as one of two arts editors for Printer's Devil Review, an online literary and arts journal (http://pdrjournal.org).
Her work can be viewed at https://jessbarnett.com and on Facebook at http://www.facebook.com/jessbarnettart. Her Etsy shop is located at https://www.etsy.com/shop/allthemovingparts.